Private Pilot License - Airplane
To become a Private Pilot, you must...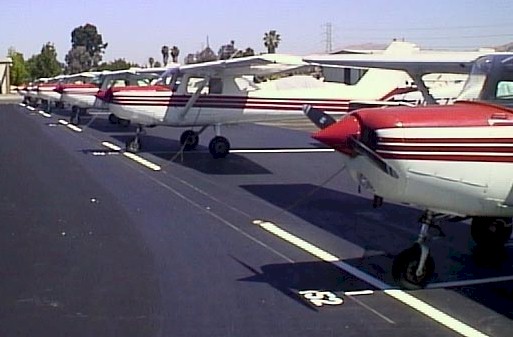 Be 17 years old
Read, speak, wright and understand the English language
Pass at least a 3rd class medical examination
Complete Aeronautical Experience Requirements
Pass an FAA written exam
Pass an FAA checkride
Aeronautical Experience Requirements
40 hours of total flight time minimum
20 hours of flight time with an instructor
10 hours of solo flight
Price information
The price estimates below are based upon our flight schools average completion times, not the minimum times per the FAA. These prices are realistic and we complete most students within these estimates. The rates are subject to change without notice.
| Items | Unit Price | Sub total |
| --- | --- | --- |
| 55 hours dual instruction (Aircraft & Instructor) | $145.00/h | $7,975.00 |
| 10 hours of solo flight | $95.00/h | $950.00 |
| 20 hours of ground instruction (briefing & preparation) | $50.00/h | $1,000.00 |
| Student Pilot Kit | $220.00 | $220.00 |
| FAA Medical Examination | $160.00 | $160.00 |
| FAA Written Test Fee | $165.00 | $165.00 |
| FAA Checkride Fee | $500.00 | $500.00 |
| Total | | $11,000.00 |
Duration
| If you fly..... | It takes..... |
| --- | --- |
| 5-7 times per week | 2 to 3 months |
| 3 times per week | 3 to 4 months |
| 2 times per week | 6 months to 1 year |
| 1 time per week | 1 to 1-1/2 years |