Commercial Pilot Single Engine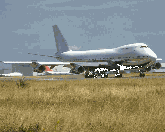 The Commercial Pilot Certificate is intended for those individuals who intend to make their career in aviation, or for those that need the ability to be paid for their flying services. A Commercial Certificate is the stepping stone to any career in aviation. Nice Air offers a Single Engine and Multi Engine Commercial program to prepare you for your career in Aviation.

The Training at Nice Air can Begin at any time.
To Become A Commercial Pilot, you must...
Hold a private pilot certificate
Be at least 18 years old
Be able to read, speak, write and understand English
Complete the aeronautical experience requirements
Pass an FAA written test
Pass an FAA practical test
Flight Experience Requirements
250 hours of flight time
100 hours of Pilot-In-Command flight time
50 hours of Pilot-In-Command cross-country
20 hours of flightl instruction
10 hours of solo or time performing the duty of PIC with anauthorized instructor
Price Information
| Items | Unit Price | Subtotal |
| --- | --- | --- |
| 10 hours dual instruction (Piper Arrow III & Instructor) | $195.00 | $1,950.00 |
| 10 hours of ground instruction (briefing & preparation) | $50.00 | $500.00 |
| FAA Written Test Fee | $165.00 | $165.00 |
| FAA Checkride Fee | $500.00 | $500.00 |
| Total | | $3,115.00 |
This is the example for maneuvers training assuming the pilot already have all the required flight experience. This does not include cross-country, night and instrument training requirement. The rates are subject to change without notice.